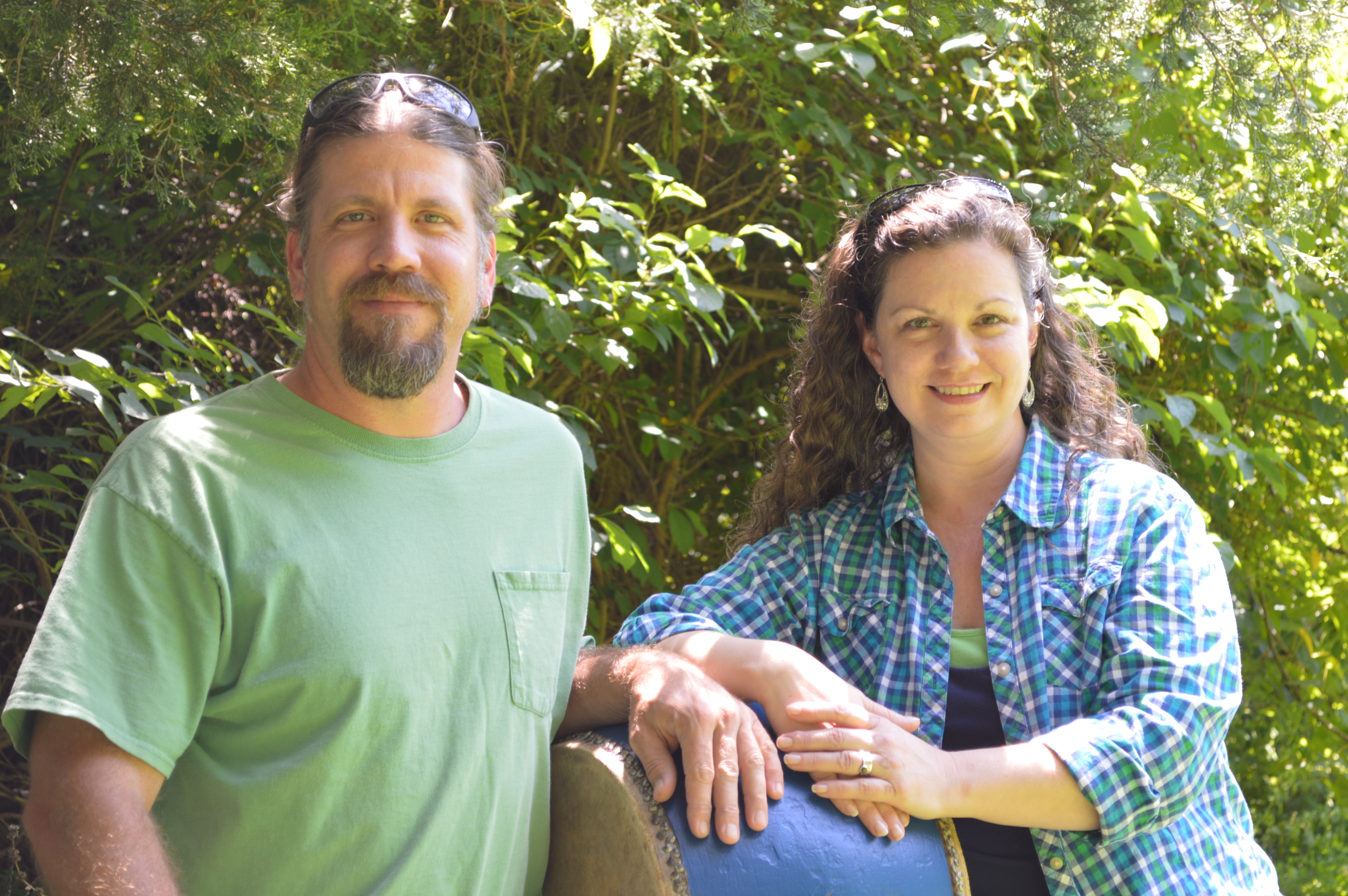 A blue drum was our first seed drum, the core drum that holds the tempo for drummers. It was in poor condition when it was rescued from the back of a closet--cracked, chipped, gouged; the head water-marked and stained. A drum that no one liked to play, one that people actually avoided playing. Ugly. Overlooked. Different.
The scruffy blue drum found a loving home with us and began to reveal its story of how it had changed hands many times. It had been stored away, buried under decades of forgotten stuff. It showed scars of abuse from damp drum circles and careless drops, and years of not-so-kind hands and mallets. Yet incredibly--it still sang to us; a resonant warm voice rising low and sweet from this ugly and unassuming drum. It said, "I may be ugly and different but I still have a voice!"
We bring the blue drum to our circles because; the blue drum is, for us, an enduring symbol of growth from humble beginnings. At Blue Drum Rhythm Company our short list focus is to empower people to explore rhythm, regardless of how humble they feel their beginnings may be. We want to share how accessible it is to find the energy and rhythm in everything. Through our combined experiences from over 20 years, we know the multiple benefits of exploring rhythm and drumming first hand and love to share our own brand of joy and fun in exploring it with others.
We hope you will join us!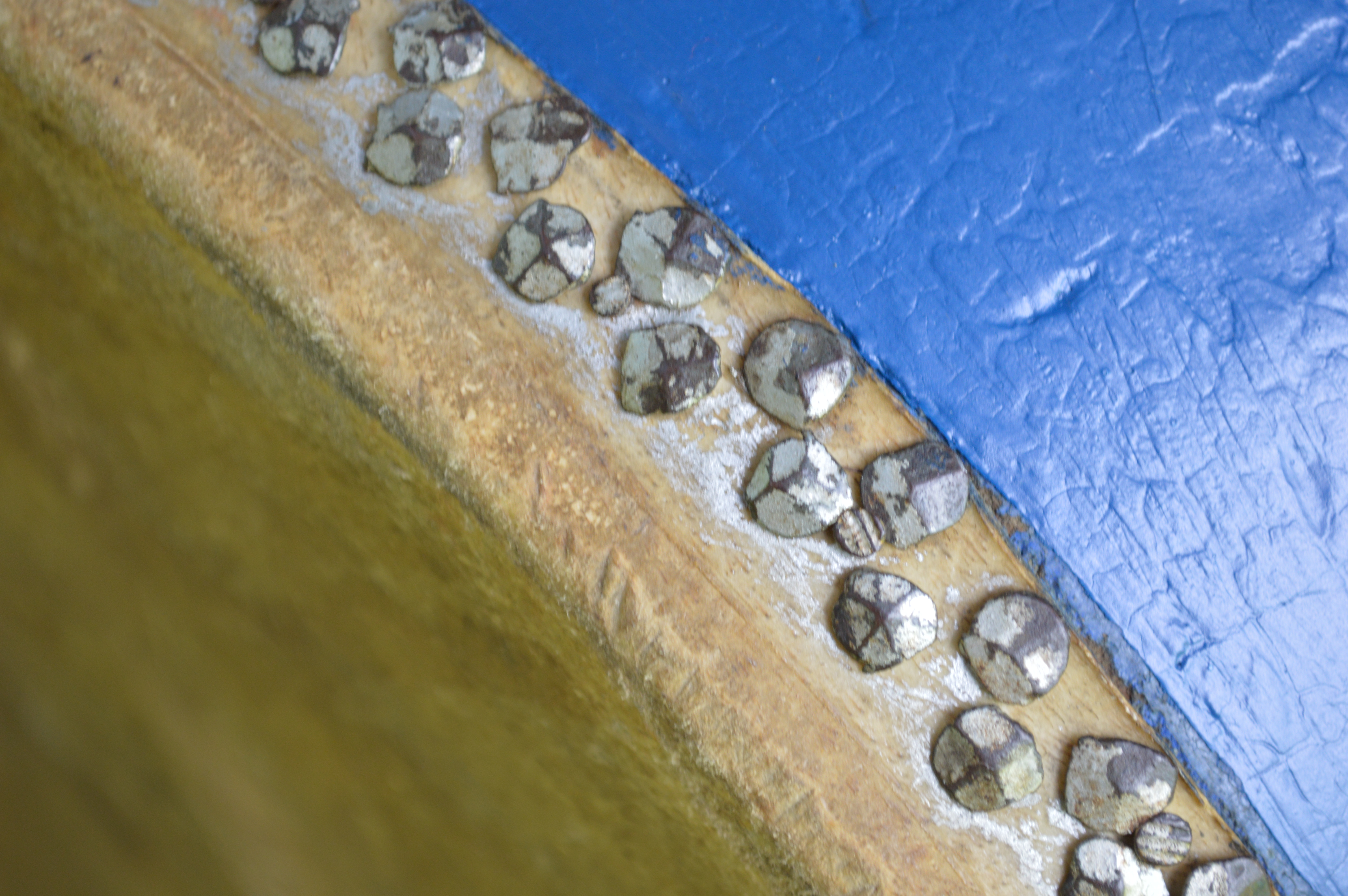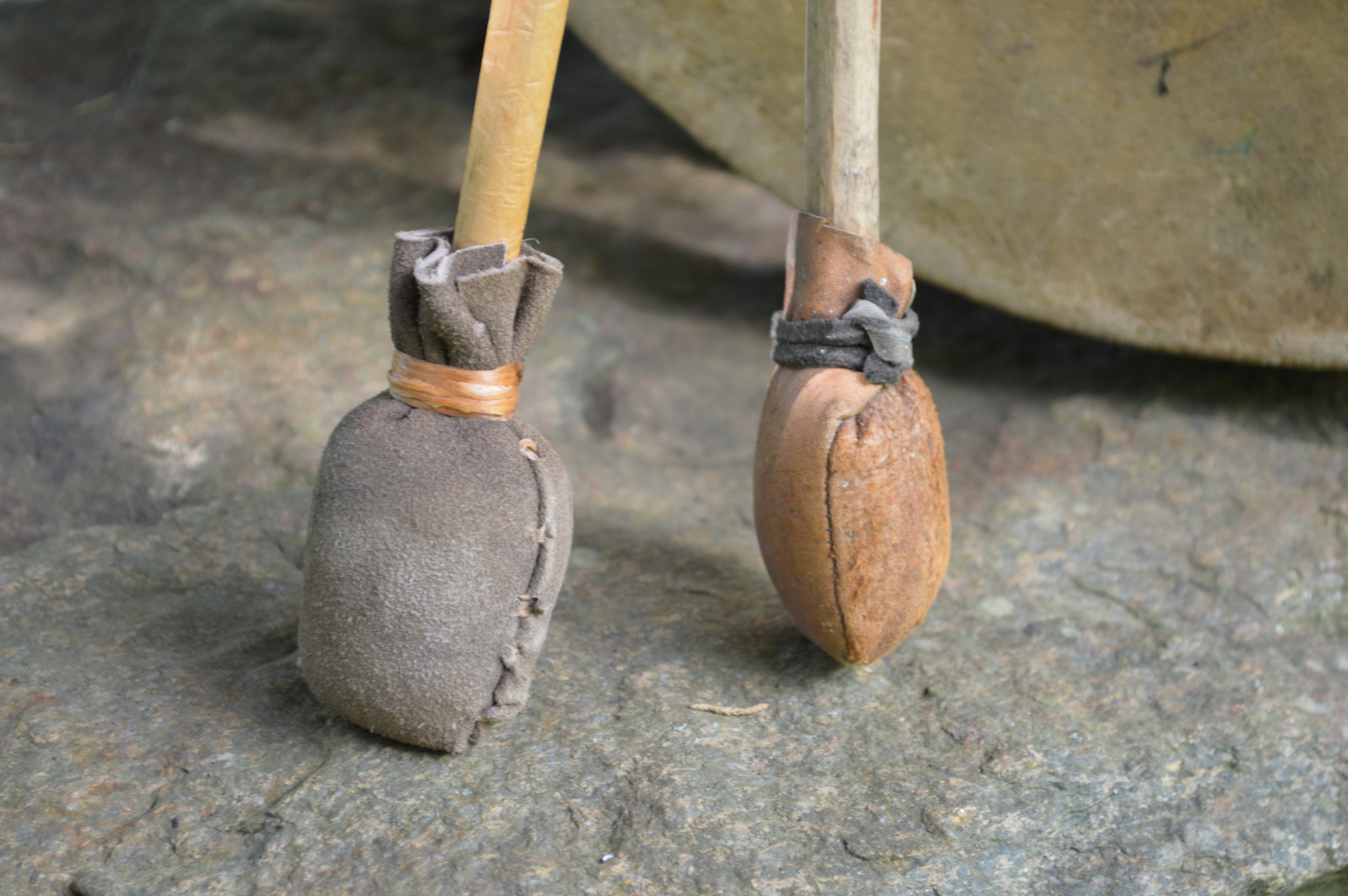 Alex is a Drum Circle Facilitator, hand drummer, fire circle facilitator, organic Grounds Manager, workshop leader, primitive skills practitioner, fly fisherman and woodworker--to name a few skills. At home in nature he spends much of his time outdoors learning all that he can about the world around us. He has been on a drumming journey for over 20 years. He has a friendly and disarming approach to teaching others and most importantly--he loves doing it!
Alex draws from an early exposure to music and performance. He has led Drum Circles for shamanic and healing events for over 15 years and has co-facilitated drumming, primitive skills and "Wyldecrafting" events with his wife Gretchen for over 20 years. He loves sharing his amazing talents with others in a fun and adaptive atmosphere.
In addition to his many varied skills, Alex is a graduate of the Drum Circle Leadership Foundation Training with Jim Donovan.
Gretchen is a Drum Circle Facilitator who loves to find creative ways to combine rhythm with songs and chants, and use found objects to make rhythms and music. Drawing from an early exposure to dance, theater, music, chorus and public speaking, and being a self-proclaimed "corn ball", she brings creativity, warmth and humor to drumming and rhythm exploration.
Gretchen is also an events planner and Events Manager, workshop leader, ceremony facilitator, website designer, publications designer, a primitive skills practitioner (and student), and a perpetual student of rhythm, percussion, and her beloved Bahia bass drum.

She loves to combine her skills with Alex's in co-creating a safe, relatable environment where people can discover and explore their unique rhythms within the circle format--fearlessly.
In addition to her many varied skills, Gretchen is a graduate of the Drum Circle Leadership Foundation Training with Jim Donovan.

So, why do you do what you do?

Short answer: We LOVE it!

Long answer: Over the last twenty year's we've been to many Drum Circles and we've had the opportunities to both observe and participate and therefore have had the full run of both good and bad experiences. We learned what didn't work. Alternately, we also learned we could have very deep and profound experiences in Drum Circle. These Drum Circles were led by people who had an awareness of their participants and understood that serving the greater good should come first. They made room for mistakes and led with patience, warmth and a lot of laughter and it was easy then for us to fall in love with Drum Circles.
It is in this vein that we began to lead our own Drum Circles. It was years, however, of trial and error, frustration and laughter, as well as working through several methods of leading and guiding, and graduating from Drum Circle Leadership Training before we felt we had a program that's inclusionary, creates a safe space and allows freedom of rhythmic expression--all of which can be conveyed in a simple format that works for almost everyone. We hope you will join us in rhythmic exploration!