Drum Circles: Rhythm Exploration
Everyone can play in a Blue Drum drum circle!
At Blue Drum Rhythm Co. we like sharing the amazing benefits of drumming. Extensive research shows that drumming can:
Relieve stress and reduce anxiety

Improve focus and inspire creativity

Stimulate deeper listening

Enable stronger connections between people

Break down social barriers between people

Encourage networks in the brain to link the left and right brain hemispheres in unique ways

Increase serotonin production

Induce feelings of "Yes! I can do this!"

Enable a sense of over-all well being
Our Drum Circles are designed to help create a safe space where people can be present and explore rhythm in their own way. It offers everyone a way to connect with rhythm while learning something new and most importantly--having fun! No prior experience is necessary; you don't need to have ever played a drum or percussion instrument before to participate
fully
. Our goal is not perfection but rather doing the best you can.
The Blue Drum Drum Circle includes: using hand drums, percussive instruments and more the group focuses on learning and playing hand drum rhythms, engaging in social games, left and right brain activities and more.

We'll give you the tools you'll need to participate while having fun and enjoying the rhythmic experience. You cannot mess up. Even if you feel you have it's as simple as: smile and keep going!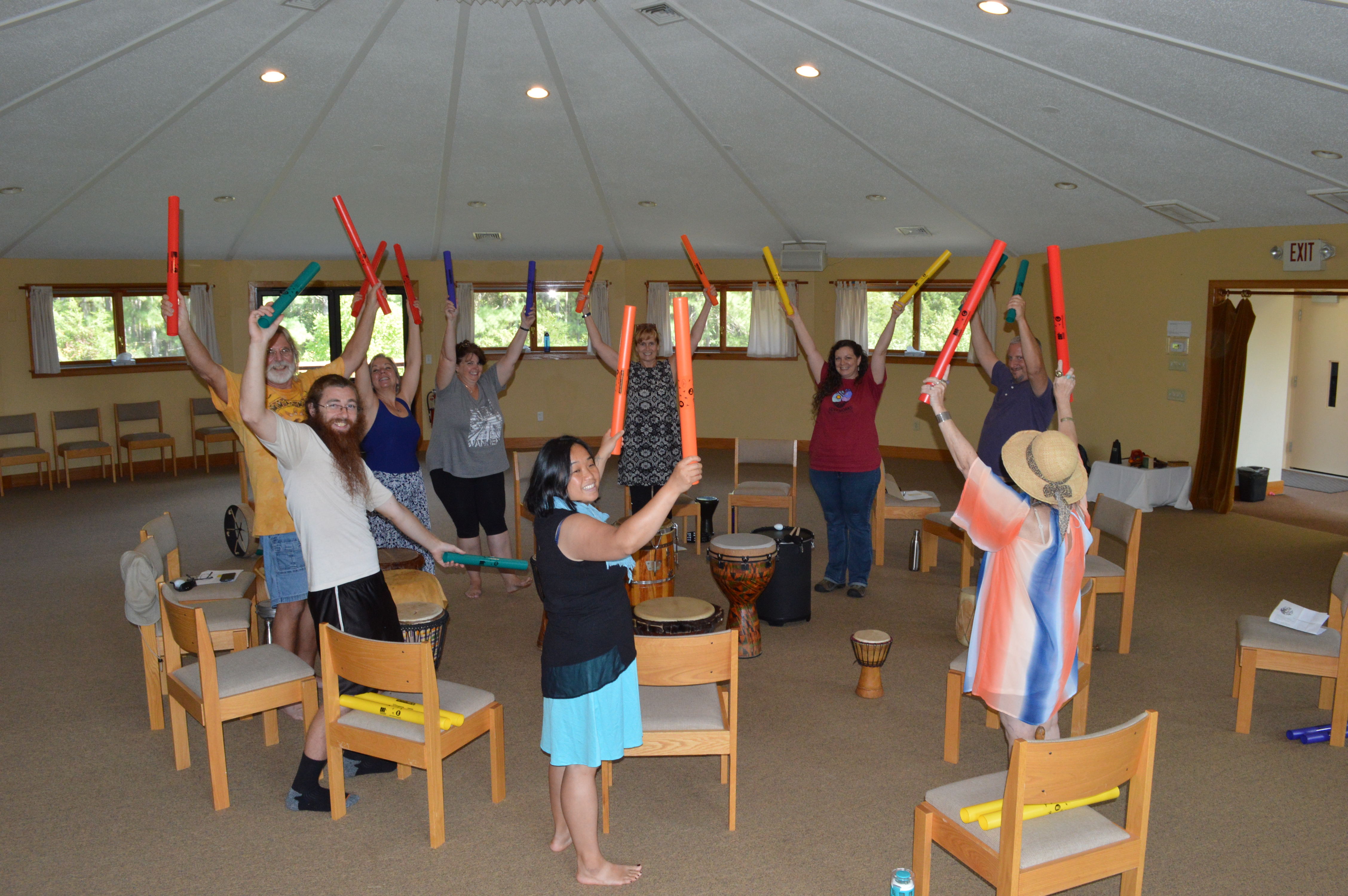 Drums and percussion instruments provided. Typically 70-90 minutes in length. We work with groups as small as 5-people on up. We can work with you to co-create a wonderful experience.

Use the Contact Form for more information and to schedule yours today!