Those pesky drum heads...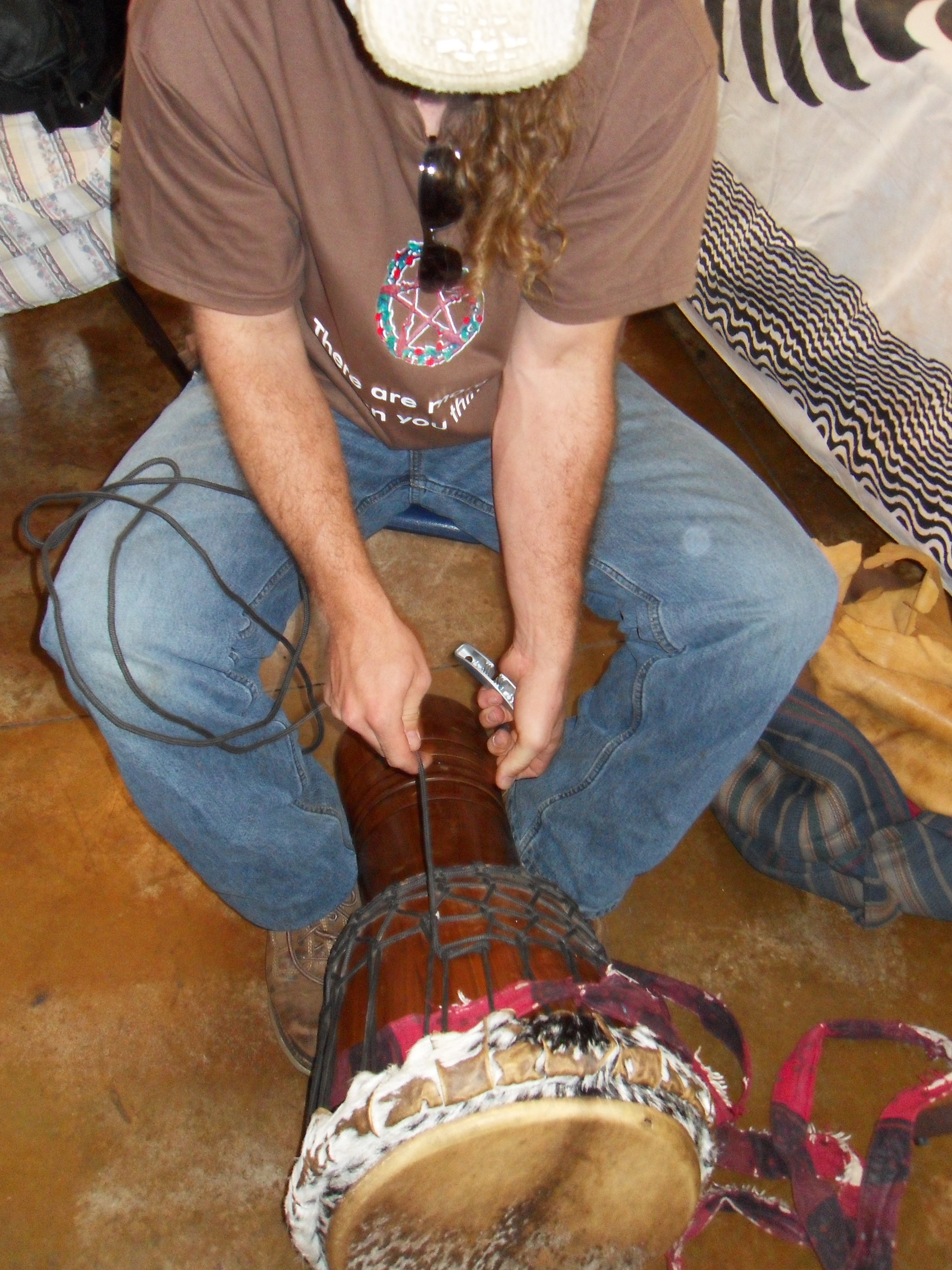 It's the nature of hand drums to eventually lose their head.
Maybe you have a drum that you can't play because the head is broken? Well, we can help!
Alex uses a drum re-heading technique similar to the "Shorty Palmer Method" and Shorty gets all of the credit for passing this on.
Although at Blue Drum we specialize in re-heading djembes and ashikos re-heading can be accomplished on many different types of hand drums that use natural skin heads; e.g. doumbeks, buffalo drums, frame drums and more.
If you would like to learn more about how we can help get your drum back in working order, please use the form on the Contact page and we'll be happy to discuss it.